Best Crypto / Bitcoin Telegram Groups
As many of you are probably aware Telegram is the messaging app of choice for many cryptocurrency communities. On this page we are trying to create an updated and curated list of the best crypto telegram groups currently available for you to join.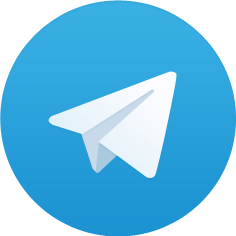 Most of these groups will focus on getting you the latest crypto news at lightning speeds but some of them may focus on technical analysis signals and pumping. Although we advise against believing anything that claims they know the direction of a market. If it sounds too good to be true, trust me, it is.
Crypto news is a crypto telegram group focusing on aggregating the most important Bitcoin and alt coin news and content. This group has over 100,000 members and is a very active cryptocurrency telegram group.
The Coin Farm is a concentrated crypto group that is also focusing on delivering you all the best news and content surrounding crypto before anyone else gets to it.
Coin Telegraph has over 100,000 members and covers the latest news and analyzes the future of the cryptocurrency world.
Crypto Land is another crypto news telegram group with over 107 thousand members. They aggregate and publish important crypto information.
Trading Crypto Coach suggest signals using charts and analysis. As always we don't endorse any crypto group being mentioned here. Use your own due diligence as to whether it's legitimate or not.
Crypto Binance Trading Signals and Pumps is a massive crypto pumping group with over a million members. We strongly advise against using crypto pump groups as they're just going to end up with you being burnt. However feel free to check it out as for the time being it's completely legal.
Uniswap Unicorns has over 200,000 members and is a very interesting group that I think everybody should check out. Defis allow coins that have not really penetrated the market yet to be sold. Here you can find discussion of moon shot crypto coins on this telegram crypto group.
ICO speak news provides the best ICO reviews and blockchain news with over 368 thousand members.They feature promising projects and networking meetups.
Bitcoin Industry's aim is to publish crypto news on their telegram group faster than any other group or news source. They do a good job with that and have over 400,000 members.
Bitcoin News and Technical Analysis offers the best signals by their expert technical analysis team. There are 500,000 active members. Like previously mentioned we do not analyze the reliability of these signals.